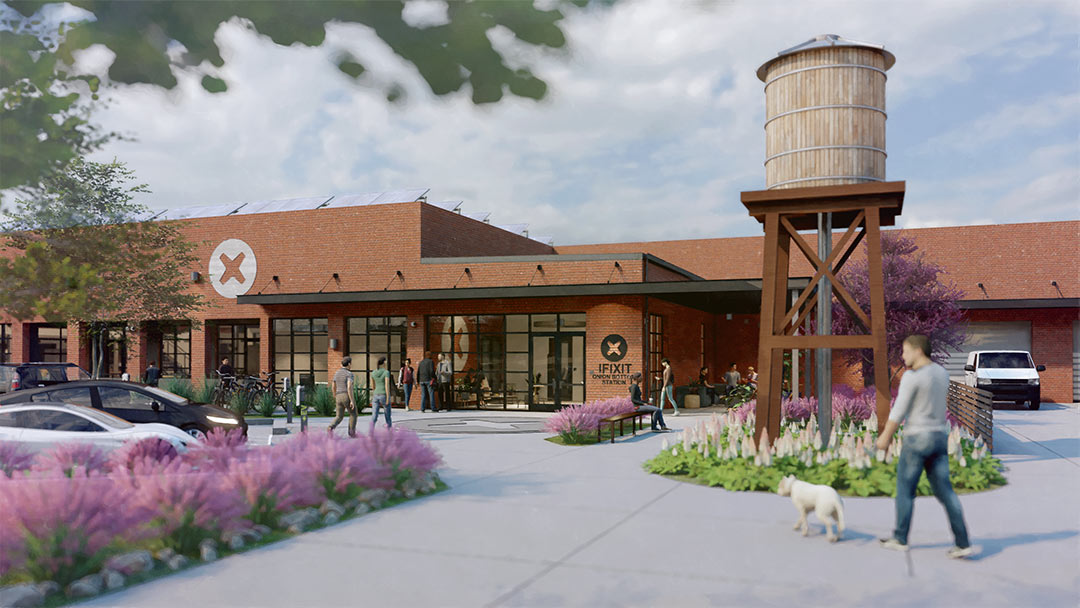 iFixit Onion Bottom Station
For their eastern expansion, iFixit chose to rehabilitate the abandoned Onion Bottom Station #2 in Chattanooga for its newest creative flex space and warehouse. The new iFixit hub brings back the soul of fabrication into this historically industrial landscape with a "re-build and re-use" sensibility and vigor.
During the design process, Arris worked closely with iFixit to create a space that captured their values of reusing, repairing, and ultimately fostering a culture of community and collaboration.
The project boasts a multitude of sustainable practices. The new water tower will divert otherwise wasted HVAC condensate water to be utilized for landscaping. The building will also utilize an energy-efficient underground geothermal VRF system. Photovoltaic panels will help offset electrical demand from the main grid. Once completed, the new space will serve as a model of restorative development and design.